Online Account Info/Bill Pay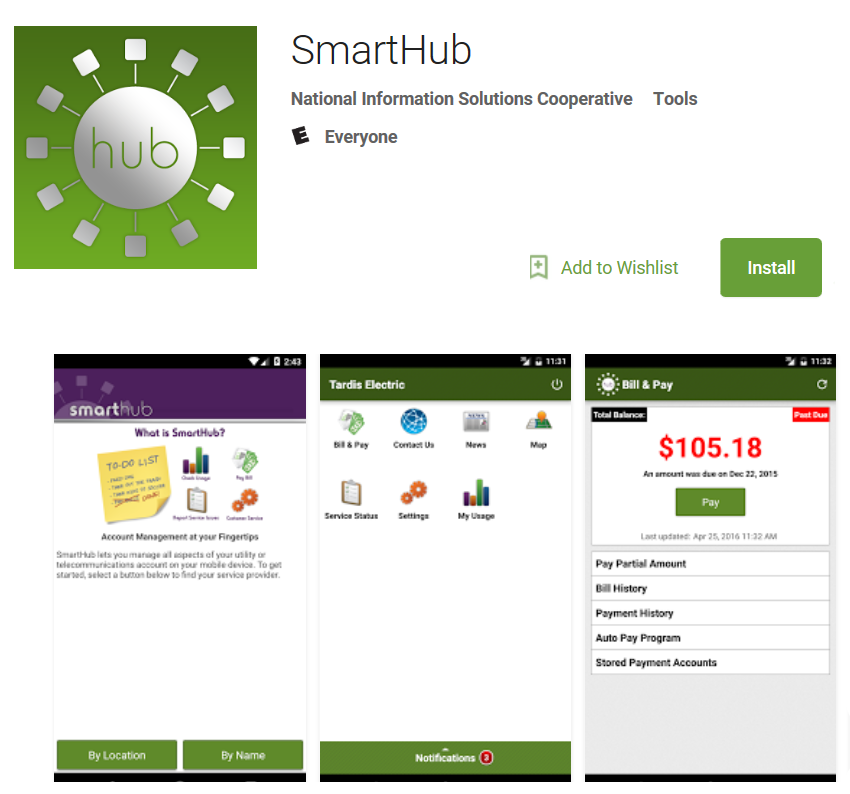 From our website, members can pay their bill or access helpful account information, such as usage trends, month-to-month comparisons, history and much more.
To get started, just click on the "My Account" button in the upper right-hand section of this website.
You will be directed to a green entry screen. Click on the new user link on the bottom of the page. To register you will need:
Your account number
Last name or business name
Last four digits of SSN or Federal Tax ID
Email address
After entering that information, you will be emailed a temporary password from smarthub.coop. Then you will be set to go.
If you are interested in accessing this information from your smartphone, there's an app for that! Download the free SmartHub app for your mobile device. After you have first registered through newmac.com, you can then begin using the SmartHub app to access your account information and pay your bill.
Download the app for your mobile device by clicking on the link below.